Events
Protect, Preserve, and Serve Your South Florida Flora, Fauna, and Water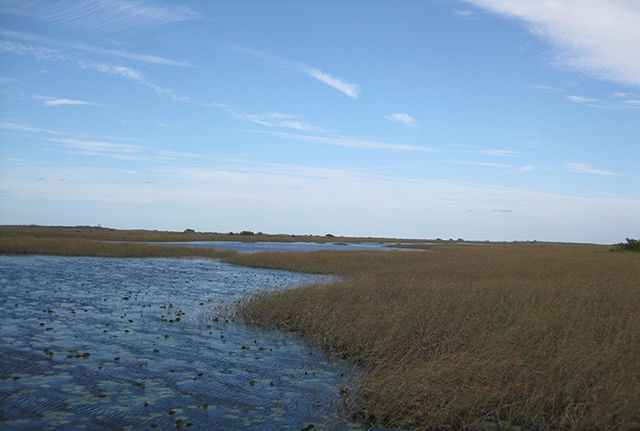 Panel Talk
Short Presentations about actions you can participate in followed by Q &A
March 23rd, 7-9 pm
University of Miami Gallery
2750 NW 3rd Ave Wynwood Building Suite #4
Hosted in the installation titled We are HERE by Jenna Efrein
Panelist
Dawn Shirreffs- Senior Everglades Policy Advisor
Kelly Cox- Staff Attorney and Program Director Miami Waterkeeper
Howard Tonkin- Native Species Landscaper, Urban Habitat
Daron Willison and Meghan Balling- Coral Reef Advocates
Matt Schwartz- Executive Director, South Florida Wildlands Association
Jean Sarmiento/ Houston R. Cypress- Love the Everglades Movement
We are HERE
Solo Show
University of Miami
2850 NW 32nd St Miami Fl
Opening March 4th 2017 6-9
Open for Wynwood Second Sat as well March 11th 4-10
Panel Talk Tentatively March 23rd 7-9
8th All-Media Juried Biennial
Hollywood Arts and Culture Center
1650 Harrison St Hollywood Fl
Opening Friday Jan 20th, 2017 6-9pm
Open thru March 5th
University of Miami Faculty Show
Opening Nov 5th, 2016 6-9 (Gallery Hours 4-10)
2850 NW 3rd Ave, Wynnwood, Miami
Showing "Monument to the Alligator"
Locust Projects Smash n' Grab
Oct 29th, 2016 6:30-11p
3852 N Miami Ave
Buy a ticket to buy a work of art! or just buy a ticket to support Locust Projects
My Offering "Monument to the Alligator" 2016
Re:Produce
Curated By- Lisa Rockford
at Bailey Contemporary Arts
41 NE 1st St, Pompano Beach Fl
Opening Sept 8th, 2016 6-9
Showing new installation- "Cyanobacteria and Interstitial"
B16 Wiregrass Museum Biennial
Intersectionality MOCA NoMi
Come see my new piece, "American Owned, Family Operated" at MOCA NoMi on June 23rd, 2016 7-9
770 NE 125th St, North Miami 33161
Showing new installation- "American Owned, Family Operated"
Recently Acquired
Recently Acquired is an initiative the Bakehouse started seven years ago, as an opportunity to introduce to the public the work of our newer artists – those who joined us within the last year. In this occasion, the exhibition has been curated by renown gallerist Mindy Solomon after conducting studio visits.
As it is the nature of the artists' selection, the works are not chosen after certain theme or concept, but out of their artistic quality and in their capacity to dialogue with each other. They are a reflection of the richness and diversity of the voices in our community of artists. Installation, painting and sculpture, among other media address a myriad of topics, by artists Rafael Barros, Maria Theresa Barbist, Jenna Efrein, Julio Hochberg, Kyoko Matsuyama, Doris Rodriguez, Claudio Roncoli, Donna Ruff and Andrea Spiridonakos.
The exhibition will run from May 13 to June 12, 2016.

Opening May 13th 7-10

Bakehouse- 561 NW 32nd St Miami 33127
Showing new installation- "Proceed with Caution"
Panel Talk- Save the Everglades, What you can do
"Verdant Plunderland"
Mindy Solomon Gallery- Projects Space
Feb 6th- Mar 19th, 2016
Verdant Plunderland
is an installation representing the indigenous South Florida landscape of marshlands and swamp. The predominant materials are farmed from the waste of local consumption. Ironically, South Florida was considered an uninhabitable wasteland. But through efforts of dredging, draining, and genocide South Florida became an attractive vacation, retirement, and rejuvenation location. The exhibition upcycles bottles, wallpaper, and wooden palettes to mimic the beauty of the Everglades while hinting at the issues concerning its assertion of ownership and deterioration.
8397 NE 2nd Ave, Maimi, Fl 33138
Gallery Hours-Tues-Sat 11-5
http://www.mindysolomon.com/exhibits/ex_chandler-efrein2016/index.php
"Bastions"
UM Lecturer and Adjunct Faculty Exhibition
Nov 5th-27th, 2015
"Hairless" is a small wall piece reflecting on women's hair maintenance practice and preferences. It is being shown along with work by UM art department lecturer and adjunct faculty.
2750 NW 3rd Ave, Suite 4, Miami Fl 33127
Gallery Hours- Wed, Thurs, Fri 10-6

Nov 7th, 2014
"Yearning" a new piece will be shown at the CAS Gallery at the University of Miami as a part of the faculty exhibition. The opening will be from 5-7pm. Show dates Nov 6th-28th, 2014.
1210 Stanford Drive, Coral Gables, FL 33146
Pavia Parking Garage behind the Gallery