News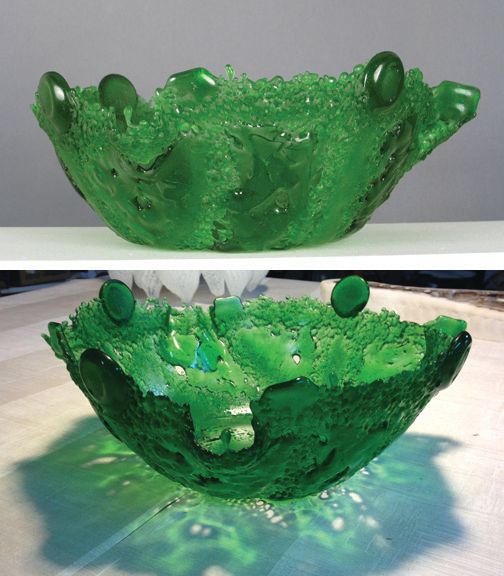 Summer 2014 Non-credit Workshop at Salem Community College, Salem NJ
Found Glass Kiln Techniques
Instructor: Jenna Efrein
Dates: May 16, 17, 18, 19. Friday through Monday (4 days) 10am to 4pm each day.
This four-day workshop uses found glass for a variety of kiln techniques. Beginning with the lost wax process of casting, students will learn how to make two part molds of objects or small-scale sculptures cast them in wax and re-invest for kiln casting. Mold making, fritting and glass measuring, firing, and, annealing will be covered. While these pieces are in the kiln we will create many different frit sizes (small pieces of glass) to fuse and slump into dishes exploring texture, pattern, and form. As pieces emerge from the kiln basic cold working and adhesion finishing techniques will be covered. Feel free to bring your own found glass to use for casting. All levels welcome. No experience required.
Cost: $395.00

To Register email- mhassler@salemcc.edu or call 856-351-2651