We Are Here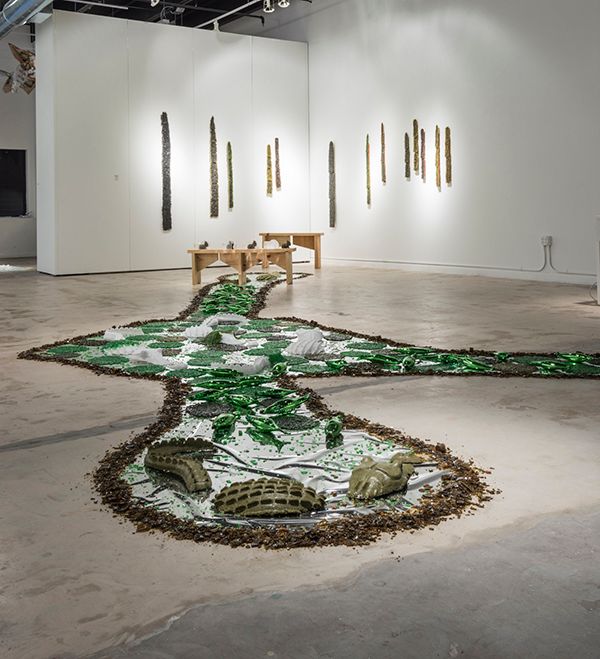 "Aho Most High!
Aho Pachamama!
Aho Ancestors, Grandfathers, Grandmothers,
and to All My Relations! –
We recognize these waters:
as the link between the known and unknown
the rational and irrational
We recognize:
this water binds us all, be mindful
that the water you're drinking today is the same water your ancestors drank.
…
We know what we don't want to see…
Is this world go to WAR because of lack of water.
Don't wait for the waters to be gone to start
appreciating them, My People,
a simple Thank You goes a long way"
Jean Sarmiento
Excerpt from A Simple Thank You
Coordination Circle, Love The Everglades Movement
"America's Everglades are treasured worldwide but bureaucratic delays and special interests pose an imminent threat to this ecosystem that essential to Florida's tourism economy and quality of life provides drinking water for more than 8 million Floridians. Restoration simply cannot wait. It's Now or Neverglades!"
Dawn Shirreffs
Senior Everglades Policy Advisor
"Our water is an ecological and aesthetic jewel, with nearby vibrant coral reefs, rolling seagrass meadows, and tangled mangrove forests. But, there is juxtaposition between these fragile ecosystems and one of the fastest growing metropolitan centers in the country. It is up to us to take action to protect our city and our spectacular waterways well into the future."
Rachel Silverstein
PhD., Executive Director & Waterkeeper, Miami
"Coral reefs are part of an inter-connected ecosystem in southeast Florida, in which we humans play an important role. The productivity and health of the reefs are closely linked to our well-being as Floridians. Unfortunately, many global and local stressors are having a devastating cumulative impact on the health of Florida's coral reefs. If we don't address these, we risk losing our most precious natural resource. It will be death by a million cuts."
Daron Willison
Coral Reef Conservation Program Assistant, Florida Department of Environmental Protection
"Earth is the patient.
Fossil fuels are the disease
Trees are the medicine."
Howard Tonkin
Endangered Species, Biodiverse Landscape Specialist
Owner of Urban Habitat Think Beyond the Hedge